Good Morning!
Another weekend and week of great racing! David Bishop brought home the family GOLD at the Cardiff Triathlon, standard distance, a full three minutes ahead of the silver positioned Chris Silver (!).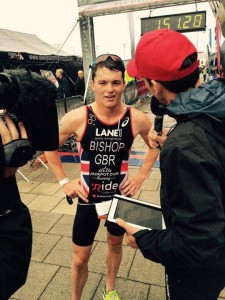 Down in the Cotswolds Kieran Hill won the Cotswold 51.50 Olympic distance race with a clear lead of 4 minutes on second place! Even after a fall in the run section! Tremendous swim time of 19 minutes for the 1500m distance!  Kieran, perhaps you would like to share some of your secrets 🙂
Now to Cholmondeley and one of the Castle series races….Max Hazell popped a bronze overall in the Olympic distance race in a speedy time of 2:07:05 in the men's race!  And the ladies race and a GOLD from Cat Jameson!  The race for podiums is heating up! Fantastic going Max and Cat!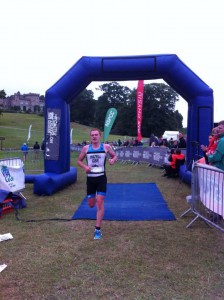 Some of the Jackpotters took to the roads for the Coast to Coast in a day on Saturday.  In glorious sunshine, Colin Hill, Ady Stott and John Swallow took to the roads and made the crossing from Seascale to Whitby clocking a total of 160 miles and of course finishing with chips by the sea in Whitby.
Wednesday night saw the annual Ilkley Criterium.  Eddie Evans scored a BRONZE in the men's race…a bit of a commotion after a crash during the race and a restart but Eddie went home a happy man and thankfully not part of the crash (we hope those in it are ok and uninjured).  The ladies race saw Jenni Muston spat out the back on the first hill (!) (more hill training needed Jen) but she then clawed her way single handedly through the race to catch the second group and ride past them before the end of the race!
Back next week!