Sunday started out like any normal day at the beach. Impossible to park, loads of seagulls crapping on your car (I had just cleaned it) and the locals complaining about the day-trippers, that's where the experience ended as it was Redcar triathlon, a European qualifying event.
The day started with registration the queue to register was massive, lots of people standing around looking like they knew what they were doing and warming up. I on the other hand was not so prepared after a trip back to the car (I had forgotten where I had parked it, to get my race licence) and I was back, to another massive queue.
After racking the bike and all the usual arguing with the race official about leaving bags in transition, it was off to the beach, thinking how bad can this be, it didn't look too rough. On the beach and off for a test / first sea swim ever. I was soon back on the sand. this wasn't the plan, mother nature had assessed my talents and preparation and said "NO" your best on the sand nice and safe, so washed me back. I gave it another go and managed to get about 15 meters out I turned around, safe on the beach feeling like I had just been wrestling, I was no longer that confident.
at the start line among the race hats, before I knew it the race was off another wrestle/fight before my feet had hit the water, God this is getting old already, mother nature was still telling me I should have stayed on the beach and gave me a good smashing. Back on the beach and what felt like a 1k run to transition I was feeling sick and done in
On the bike wasn't too bad got in with a small 3 man team and worked our way around the bike course picking up a young Junior racer on our travels who only took a pull for the camera and lasted no more than 3 seconds (good work lol) the headwind seemed to be constant so was fun.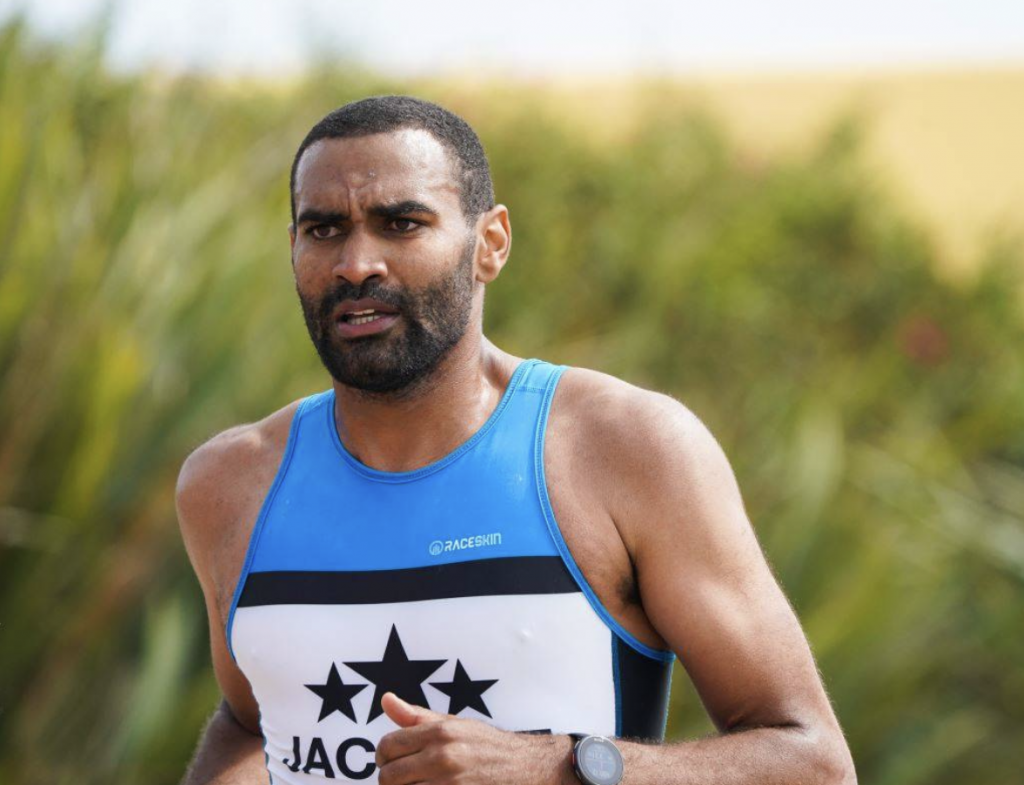 Still feeling green from the swim and the salt water and sand shook around in the gut from the bike I was ready to run. The run went without much drama to be fair lots of dead turns gave you lots of opportunities to see must have a green tinge to their cheeks made me feel better.
Coming away with 2nd in age group, 18th overall I must say I would do the race again, not sure why but it was that type II fun.
The biggest downside and let down was the fish butty after, who leaves the skin on rank!!!!!!!!!!!!!!!!!!!!!!!!!!!!!!