…another supersonic weekend…where to start…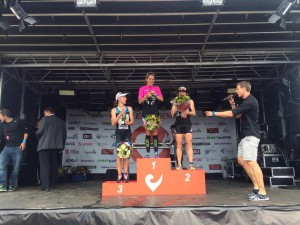 Challenge Denmark…and Cat Jameson takes to the middle distance for the 3rd time in 3 weeks and podiums after a fantastic race! Cat was 1st out of the swim and 1st after the bike in the Pro field and raced to a huge 3rd position overall. Absolutely brilliant racing! And the Jackpot suit looks tremendous!
Then over to Baku 2015 and the European Games where our very own Heather Sellars and Tom Bishop raced for Team GB.  Heather had a storming race finishing 15th overall in the ladies finishing just 5 minutes behind Nicola Spirig, the race winner, over the standard distance.  The following day, Tom took to the Baku shores finishing in 16th overall just 3 minutes behind Gordon Benson (fantastic Gordon and Tom!) who won the race in a time of 1:48:31. Tom was spotted out shopping the following day….: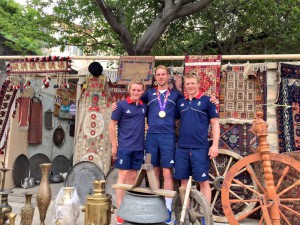 Back in Blighty to the Bleinheim Triathlon and ANOTHER PODIUM! Claire Pickersgill who has been injured after a ripped hamstring, secretly chose this as her first race back before hitting the European Champs scene in Geneva next month and popped a BRONZE on the Saturday day of races concluding in a huge 7th overall for the weekend and 5th in age group position.  What a comeback!!!  Kieran Hill was also on form coming in 20th position in the Elite race – Kieran, you swim like a fish!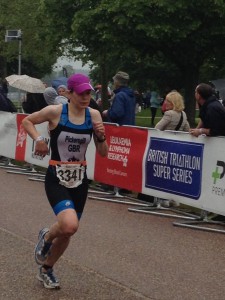 Still in Blighty and we head to the inaugural IM 70.3 in Staffordshire – you kept this one quiet Colin!  Colin Hill stormed to a 6th in age group position and will be heading to the Alpine climes in Austria at the end of August for the Worlds 70.3 competition alongside our very own Eddie Howarth!  Fantastic racing Colin and another welcome comeback after injury!
Finally over to the Deva Triathlon in Chester which was held as the National Standard Championships 2015.  Richard Knell-Moore was more than pleased (and so he should be!) with his supersonic time of 2:06:30 finishing in 16th position in his age group and Tim Ashelford 5th in his age group (50-54) against extremely high competition, finishing in a very speedy time of 2:08:15!
Another awesome weekend of racing 🙂