Some of our elites were out putting on spectacular shows at the weekend at home and abroad (and one age grouper!).
The World Triathlon Series took place in Hamburg over the sprint distance (750m swim, 19.8k bike and 4.96k run). Mario Mola picked up first position in 52:19 – Adam Bowden was 21st…in 53:28! Just how phenomenally close is that! Tom Bishop was close behind with 54:49. Outstanding racing Adam and Tom!
In sunny Derby the Jenson Button Trust Triathlon took place with a few different distance races.  David Bishop and Katie-Jemima Synge both scored silver in the 400m swim, 20k bike and 5k run. David popped a 50:02 seconds behind Ben Dijkstra (49:47) and Katie-Jemima 57:27.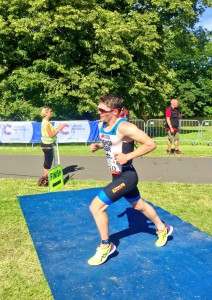 Jenni Muston was back out to play after fracturing a metatarsal back in March. Jen also popped a silver (silver is in fashion this week!) at the Doncaster Standard Distance triathlon and a 1st in age group. Jen described the lake as the cleanest lake she has swum in (not hard when you train in Pugneys just off the M1 in Wakefield 😉 ); the bike flat as a pancake (she's used to the hills of Yorkshire – check Strava for Jen and Claire Pickersgill for QOMs 🙂 ) and windy and the run hot hot hot. Pleased to be going home with a trophy.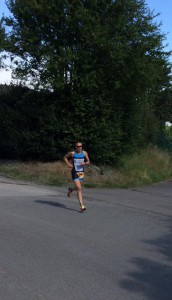 Next week! Ironman Zurich and our very own China Clarke!