Ben Garrard kicked off the weekend for us on Saturday back at Allerthorpe in the sprint distance, checking out with a podium in his age group – 3rd vet 40 which he was super happy with!  Matt Pears was robbed of a podium with a puncture after leading out of the swim. Great going both!
On this same fine day, Max Hazell pulled out a win at the Cotswold Triathlon (Tri Ferris) over the sprint distance, putting in 90 seconds over second position. Kieran Hill also had a lung buster of an event, finishing 4th, just missing out on 3rd and a podium.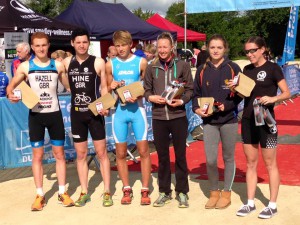 The sun shone for Cat Jameson in Bala at the standard distance race yesterday which Cat has a habit of winning over the last few years.  And Cat did it again yesterday! We are currently awaiting results…. Cat's season this year has been just utterly tremendous.  Bala was a European qualifier for 2016. Tom Linton-Neal finished 109th overall and 22nd in age group – that is with a sub 25 minute swim and an hour bike! A few fast ones over in Bala this weekend then!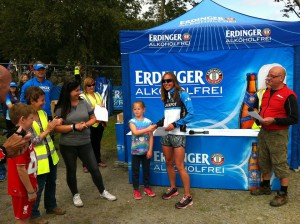 Heading North to beautiful Helvellyn, Jonny McLean took to the scene!  Finishing 25th overall and 17th in his age group, Jonny was up against tremendous competition at the notoriously hard race which includes 'The Struggle' hill climb on the bike section towards the end (20%!). Jonny had one of the fastest swim times of the day and a very rapid run. Great racing Jonny!
A little further afield, we head to Romania. David Bishop took to the choppy waters (click on the link below just to see how choppy!) at the Constanta-Mamaia ETU Triathlon Premium European Cup and put in a sterling performance finishing 6th overall in the standard distance race, just two minutes behind the race leader. Heather Sellars equalled David's position in the ladies race and was the only female Brit racing!
Finally, late last night for us in Blighty, Tom Bishop took to the race scene over in Edmonton for the final in the World ITU Series. Tom was one of the fastest in the swim, hot on Gomez' toes and just nano seconds behind.  And what a blisteringly fast run! 15:53 over the 5k distance in the pouring rain. Adam Bowden followed Tom finishing 27th overall in less than a minute behind Tom….the times show just how close this racing is at this level.