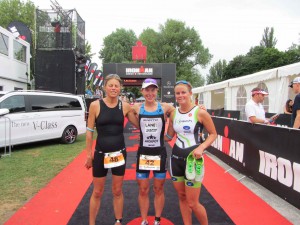 Good morning after another great weekend of racing…
Cat Jameson ran to victory at the Olympic distance race at 5150 Zurich this weekend.  This was Cat's first win at one of the 5150 races…one of many we hope. Cat's bike leg in particular helped her storm to victory.  Absolutely fantastic going Cat! #girlpower
Andrew Whiteley guided paratriathlete Haseeb Ahmad around the Eton Dorney standard distance triathlon on Sunday into a silver podium for his age group (40) and 8th overall.  Andrew and Haseeb will be returning in a few weeks to Eton Dorney to race again where the race will be televised…watch this space for when!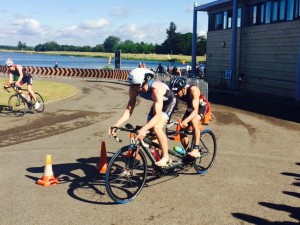 Heather Sellars claimed a 3rd at the ETU Sprint Triathlon Cup at Chateauroux this weekend in a very fast ladies race, coming home within a minute of the race winner. Tremendous going Heather!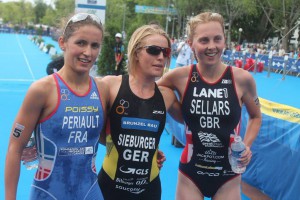 Finally some of our age groupers headed up a little further north to the middle distance Steelman race on Saturday.  Alistair Cooke had a storming race finishing 9th overall with Dave Morley also having a very strong race and coming back nicely from injury.  Jenni Muston was 2nd lady overall and 1st in age category (#girlpower).  Conditions were tough on the bike with gusts of 40mph.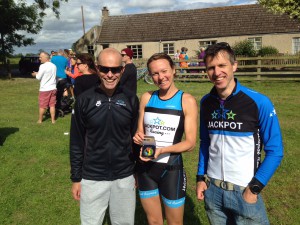 Have a good week of training 🙂