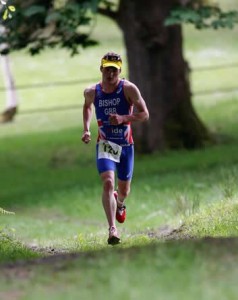 David Bishop is flying the 'Bishop' flag these days with Tom temporarily incapacitated. And he is well and truly flying; congratulations on an overall win at the Lough Cutra Triathlon (part of the Castle Series) in 2:00:03, more than 3 1/2 minutes ahead of the nearest competitor.
David's swim was 19:25, the cycle was completed in 1:07:19 and the run totaled 31:52.
Hope you sprinted in and effort for those 3 seconds David?