Sunday saw some fine racing from our athletes in different areas of the country.
Jonny McLean had a fantastic race at the Trafford 10k, finishing in a time of 35:11 (5.41 minute miling) – absolutely fantastic racing Jonny!
Further down south and from what we understand in very foggy conditions the Bedford Autodrome Sprint Duathlon took place in 1 degree (!) and 25m visibility.  Competition was high for Ryan Parry and Dave Morley, who both had excellent races over the 5k – 20k – 2.5k course.  Ryan finished 23rd overall in a time of 57:01 (that includes a 16:31 5k) and 6th in age group (25-29) and Dave finished in 1:02:16, 103 overall and 11th in age group – cracking races!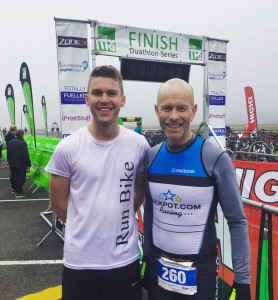 A little further North and Matt Hallam raced again!  For the third weekend in a row!  This time at the Seagrave Charity Duathlon – a 5k run, 23k bike and 5k run.  Matt was crowned king with yet another 1st and three and a half minutes ahead of the next competitor.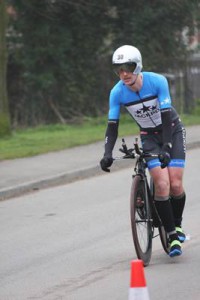 Finally, and from the ladies camp, Jenni Muston raced at the Spen 20, a notoriously tough running road race over 20 miles in Yorkshire. Quite a bit warmer than Bedford and with the sun beaming down, Jen was able to pick up a bit of a tan. A hard race, Jen finished as 9th lady, on track for a good London Marathon once she has full use of her legs again!