Where to start…
Worlds 70.3 Mont Tremblant: Colin Hill and Chris Brown represented Team GB in their age groups today at the Worlds 70.3 Championship.  Colin finished in a time of speedy 4:20:46, coming in at 11th position in his age category and Chris 5:28:06, finishing 119 in his age category.  Hopefully we will have more news from the finishers later!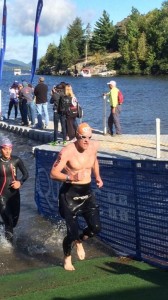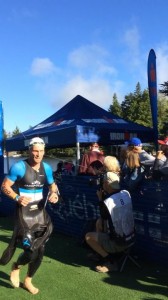 Sundowner: The Middle Distance at Allerthorpe and Jonny McLean strikes silver in his first race at this distance and what a start!  Jonny finished in a fast 4:24:30, minutes behind the first finisher – apparently 'not sold on this silly long stuff'…Jonny, you are so close to striking Gold!
Allerthorpe Sprint: And Jackpot Racing see another silver! This time from Mathew Pears in a time of 1:12:12 – 40 seconds behind first man…so so so close.  Seems to have been a long swim however…
Crikey…getting out of breath writing this…it's been action packed…
Helvellyn next up: Rich Knell-Moore and Jenni Muston at the start line in cold waters at Ullswater on a glorious day. Out of the swim, onto the bike…Jenni was robbed of her race with a broken ratchet on her gears giving her two gears only to use, headed back to base and ran up Helvellyn in exasperation…Rich had a storming race finishing in a very fine 4:21.
THEN we have the 25 mile TTers – Kieran Savage in a 55.41 and Ady Stott (having raced Rubicon last weekend) in 57.48 – awesome times!
AND the Cotswolds Sprint: Kieran Hill put in a fantastic performance there today, finishing with more Silver for the Jackpot Racing family.  Kieran was just 28 seconds behind the winner, with a 9:48 swim, 28:15 bike and a cracking 17:29 run!
FANTASTIC going! Many congratulations!