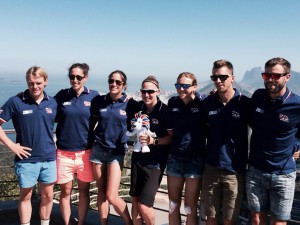 Good evening from the Jackpot camp where all eyes were on our elites this weekend across the very large pond in Rio!
Adam Bowden and Tom Bishop took displayed awesome performances as part of the bid to be selected for the 2016 Olympic Games in Rio. Adam stormed to 12th position, seconds behind Alistair Brownlee, and Tom Bishop followed Adam in 90 seconds behind and with a supersonic swim.  Nice work chaps 🙂
Whilst Gomez who claimed gold and also an automatic place in the Spanish team at the Olympics, automatic entry for the Brits requires the athletes to podium at two ITU races this year.  The race is on for the GB team….