Sunday 5th October saw more medals added to the Jackpot Racing family silver cupboard with Andrew Whiteley taking 3rd place at the Tri-Crazy Bedford Sprint finishing just a minute behind the winner. Andrew spread the Jackpot love to his family with all of them racing at Bedford.  It was a shorter than normal swim resulting in a lung buster of a race in a very strong field and Andrew running an awesome 17:07 for the 5k!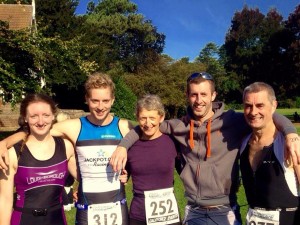 Further north in Cheshire, Oulton Park held two qualifying events for the European Duathlon Champs 2015.  Kieran Savage led the field out in the sprint distance in a lightning speed run just under 5 minute miling – too fast for a photo!  Whilst Kieran describes his bike as disappointing, he still managed a huge 4th overall place and age-group win and qualification!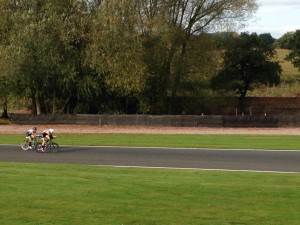 The standard distance followed the sprint where Jenni Muston came off the run in 1st position however dropped to 2nd on the bike (and 3rd in transition! Something to practice on Jen?).  Jen finished 2nd overall and has qualified for the Europeans 2015…however nobody knows where these are yet…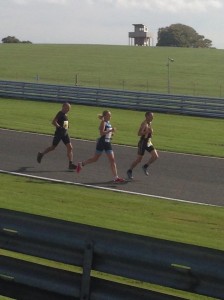 Heading East to Goole, Ben Garrard finished with a tremendous overall position of 10th in a time of 58 minutes, cruising in 4 minutes behind the winning time.  Awaiting full results…!