It's the final weekend in March, Spring is underway and the weekend weather gleaming. The were no excuses for Jackpot competitors this weekend who remembered to change their clocks before Sunday's action at the Ripon Hornblower Duathlon.
Chris Brown was also competing in the pool again. Chris said. "Another Sunday slogging up and down the pool.  Well, at least thrice in both directions.  The 50m went well despite a poor turn to record 31.75 closing-in on PB territory in another 'slow' pool for third in AG.The 100m we aren't talking about.  Didn't happen. Nothing to see.  Move on"
Well done and congrats on another podium Chris.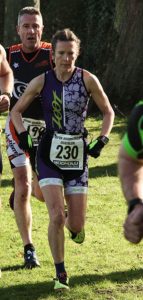 The Ripon Hornblower Duathlon race was a 5k run, followed by a 24k undualting bike course taking Fountains Abbey and Studley Royal followed by 3k run around the grammar school.
Tom Van Rossum and Emma Stoney were representing the team and did not disappoint Emma recorded times of 21:51 for the first 5k, 51:07 for the bike and 13:42 for the second run of 3k finishing Third in her age group and sixth female home in a time of 1:28:22.
Tom was in devastating form leading the race from start to finish, and recording the fatest 5k run split in 17:54 and the 24k KOM bike split of the day in 37:4. He paced him self round the final 3k run in 11:12 and an overall time of 1:07:43.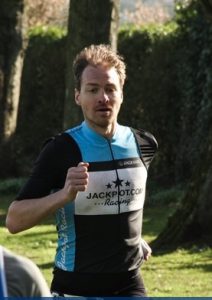 Tom Said "Cheers chaps. Really enjoyable race. This has taken over the slot that used to the the Stokesley duathlon. This is a much more interesting route (no industrial parks on course!) with a cracking bike route round the hills of Ripon and past Fountains Abbey."
Welldone and congratulations to Emma and Tom on their great performances.