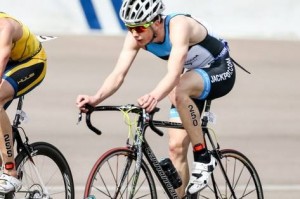 Name: Will Cowen
From: Rutland
Favourite Discipline: Cycling
Favourite Race: Anything at Eton Dorney
Best result: 1st at the legendary Leicester Triathlon in 2013
Profile: I started triathlon with a baptism of fire at the London Triathlon race aged 16. It became apparent, as I watched the leaders disappear into the distance, that I should probably start the next of these triathlon things with slightly more training hours under my belt. With my total training hours at that point amounting to not much more than single digits, that wouldn't be too hard!
I took training more seriously through sixth form and ended up with a place at Loughborough University which allowed me to study, as well as getting plenty of high quality training. As anyone who knows me would tell you, I seem to have recently made a habit of getting injured before critical races in the season, and have strung together an impressive list of DNFs for someone my age. I'm hoping that pretty soon my race results and training performances will be more on par with each other, and I can really look to reach my potential within the sport of triathlon.