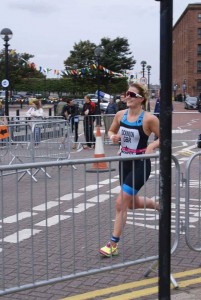 Name: Kathryn Dickinson
From: Somerset
Favourite Discipline: Swimming
Favourite Race: Nottingham Sprint
Best result: 3rd Female Junior and Triathlon England National Championships
Profile: Started triathlon 3 years ago with no real experience in any of the disciplines. Coming from a hockey background, it was a strange transition to competing on my own but after my first race I knew it was for me. I gained a place at Loughborough University knowing this would be the ideal place to take my training seriously and have loved it ever since. Looking to start racing over longer distances this season which will be a challenge as anyone who knows me will tell you that I'm not the biggest fan of running!