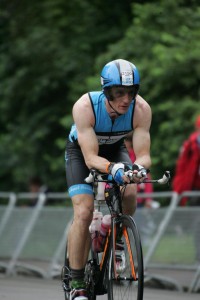 Name: John Swallow
From: Leeds
Favourite Discipline: Anything but swimming
Favourite Race:  Circuit of the Dales TT
Best result: Is still to come but I was happy with my first outing in the Zurich Ironman this year
Profile:  Having played team sports most of my life I hung up my boots in my thirties and took up coaching a local football team – In an effort to stay fit I began to run again and felt I could do more. After losing a bet in the pub I took on Skipton Sprint in 2010 and from there I went on to do Olympic distance (London, Leeds)in 2011, then Wimbleball 70.3 in 2012 followed by Ironman Zurich in 2014. Not bad to say I couldn't swim in 2009 and some might say I still can't!