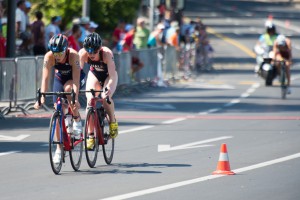 Name: Jessica Learmonth
From: Leeds
Favourite Discipline: Swimming
Favourite Race: Madrid, WTS Auckland
Best result: 11sth at Senior European Championships, Geneva, 2015
Profile: I started my sporting career swimming for City of Leeds Swimming Club, competing at a National level until I was 17. I had a long break from competitive sport, dabbling in a bit of football. In 2012 I started training seriously for triathlon. Progressing each year from local / age group triathlon races, British Super Series, European Cups and then to World Series races last year. I love the sport and I'm looking forward to progressing further.
.