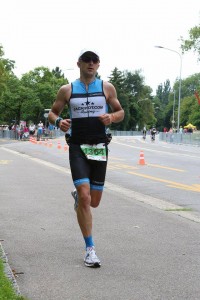 Name: Eddie Howarth
From: Birkenshaw, West Yorkshire
Favourite Discipline: Biking
Favourite Race: Alpe d'Huez Triathlon
Best result: 2nd Leeds Triathlon 2013, 10:09 Ironman Switzerland.
Profile: I got into triathlon after watching my brother doing Ironman Lanzarote in 2008 after that I've been a complete addict. As a childhood club-swimmer this gives me a slight advantage on the swim, I can hold my own on the bike but the run lets me down and need to focus on my weakness.