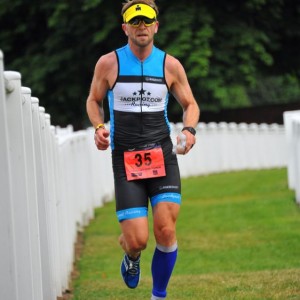 Name: Colin Hill
From: Southampton
Favourite Discipline:Run or bike on any given day
Favourite Race: Laguna Phuket. Awesome race and awesome end of season party. Also the location of my perfect race in 2008
Favourite motto:The 1%ers that make the difference between success and failure
Best result: World 70.3 Championships 2011: 12th 40-44
British middle distance championships 2012: 2nd 40-44
Profile:
What the mind can believe the body can achieve…. That is except flexible hamstrings and loose ITB!
Raced in the World Championships at Olympic, 70.3 and IM distances with a best 12th place finish. My aspiration is to claim a top 10 position…. Will my arthritic right knee slow me down?