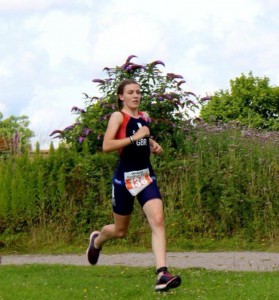 Name: Chloe Scotchbrook
From: Leicester
Favourite Discipline: Running / Open Water
Favourite Race: Blenheim Palace Triathlon Champs
Best result: 7th British Sprint Triathlon Champs; 4th 2014 World Aquathlon Champs
Profile: I did my first triathlon when I was nine, cried, finished last and said I would never do another one again…I am now going into my 12th triathlon season and loving it! I am studying at the University of Leeds and train with Leeds Triathlon Centre and am trying to learn how to ride my bike faster! Looking forward to a few longer distance races this year with a few Olympic distances and a half marathon thrown into race plans!