That's right folks this is the first race report since the Greater Doncaster Prologue Race (GDPR). As some of you know unfortunately my training had been hampered by my key project in this year's calendar, and after not gaining full consent from my girlfriend I had to withdraw from the GDPR and the Outlaw Half in Pursuit of Jackpot members east in the land of rising sun!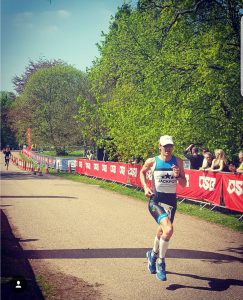 After a limited winter race calendar which forced the Clumber Park duathlon to be rescheduled, the spring season finally got under way.  The Ripon Hornblower duathlon took part on the grounds of  Ripon Grammar School which proudly educated Jackpot's Martin Stoney would you believe!
The Sprint distance saw Tom Van Rossum take top spot,  Rich Knell-Moore arriving 13th overall and Tim Ashelford 21st and second in his age group.
Clumber park duathlon was rescheduled, and with Eddie Howarth tapering for IM Lanzarote it was David Barnett and Gordon Kilroy representing Jackpot. David finished 15th in his age group with a 10k PB and a time of 2:12. Gordon 10th in his age group 2:03 and qualifying for the ITU in Denmark.
Well done guys.